Sharing some of my dream vintage cameras with you guys today. When I do my yearly wish list of toy camera there is always the realm of I could go out and buy them if I really wanted. These vintage cameras I am sharing today are my DREAM vintage cameras because either they are really rare or I'd have to sell a kidney to buy even one of them let alone more than that.  So don't be suprised if some of these cameras are $1,000+. As someone who has an extensive collection of cameras I am always looking for types I don't have, and what else I can try experimenting with. I occasionally spend an evening just searching on Etsy for vintage cameras. I love looking at them and researching them, and find ones that fit a category that I don't currently own (Rangefinders). So this post is just me nerding out about cameras I may never own but I hope one day dropping $2,000 on a camera would be possible (I don't see that ever happen unless it's a DSLR).
Will include links below each if you want to know more information about each model.
Hasselblad Medium Format 500C/CM

Hasselblad cameras are classics and still made today. I just love the modular element to them and this is probably one of the few cameras on this list I will probably actually own. [more info]
 Polaroid 180

The Polaroid 180 is totally different from most vintage Polaroids you are probably use to. It not only has a metal body, and a glass lens but it also has a fully manually aperture and shutter speed control. This is another one that I will likely save up for in next few years. [more info & more]
Rolleiflex

A twin reflex camera used by many professional photographers back in the day, owning one is like owning a piece of history.  [more info]
Crown Graflex Graphic

I love the Crown because of it's size and my love for all folding type cameras. Not to mention my love for instant film. It's very unique! [more info]
Leica M3
Rangefinder! I don't have any of this type of camera and this is suppose to be one of the best.   [more info]
Rochester Optical Peerless

From the 1800s and a real beauty.  [more info]
Polaroid 600 Coca Cola Special / Lego Land / Barbie

Okay so these are hipster picks but who could resist these designs. Honestly these camera just look like fun and the film is still being made by the Impossible Project. [more info]
Stereo Tenax
A camera that doesn't take film but instead plates. Wonder if it's possible to still take photos with it. [more info]
Kiev 88

The Kiev is a lower end copy of Hasselblad cameras but it's still a worthwhile camera if you don't have $1000 to spend. [more info]
Kodak No. 2 Folding Cartridge Hawkeye Model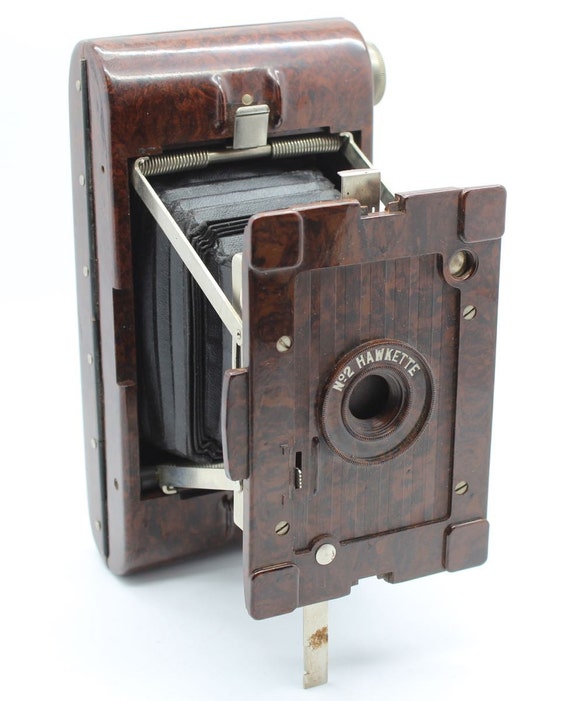 The Hawkeye camera came in several unqiue shades at a time when most cameras were black. In fact the colors still sticks out to this day. However the camera is no different from most folding cameras which makes it a hard sell as it's rare colors makes them very expensive.  [more info]
Kodak Bantam Special

Another rangefinder camera, this one is mostly for the beauty. I love all the art deco cameras that were created with help from designers of the time.  [more info]
Ise Edelweiss Deluxe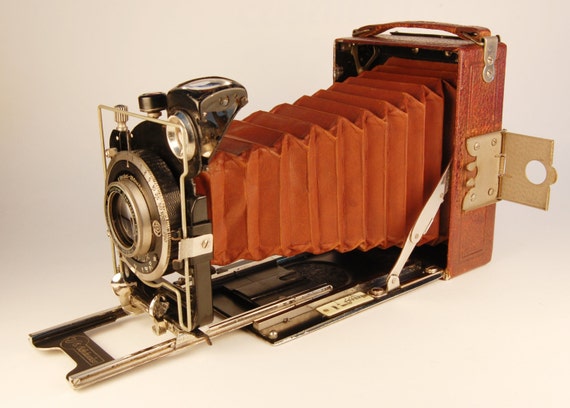 There is very little information on this camera but it's excess length makes it truely unique.
(I do not own any of these original images, all were taken from google so if your image is featured and you want me to remove it please let me know by email)